Skip to main content
Announcements
October 22, 8:30-11:30 AM: Elementary Librarian Meeting at Joslyn Art Museum
November 4th: High School Team meeting
November 11th: Middle School Team Meeting
November 13th: Deadline for submissions for sessions for Spring NETA conference. See below for details.
New Annual Report Format! We loved your input and ideas for the annual report. Please see the "Annual Report Guidelines" tab above for your new requirements. We will take some time to discuss annual reports at your upcoming TEAM meetings.
TASK DEFINITION--Right Question Institute
The Right Question Institute
The Right Question Institute (RQI) is a non-profit educational organization offering what many people consider to be the simplest, most powerful strategy available for helping people in low and moderate-income communities learn to advocate for themselves, participate in decisions that affect them and partner with service-providers and public officials. RQI's innovative methods are delivered through educational, health care, social service, community-based organizations and public agencies all over the country and beyond.
The skill of question asking is far too rarely deliberately taught in school. We have worked with and learned from educators to develop a teaching strategy that provides a simple, yet powerful way to get students asking their own questions and building off their peers' questions. Check out the educator resources page listed below.
Learn more about their question formulation technique in the article below. This technique can be used with learners of any age.
The Question Formulation Technique includes the following steps:
Design a question focus.
Produce questions.
Work with closed-ended and open-ended questions.
Prioritize questions.
Plan next steps.
Reflect.
NLA/NSLA Conference Highlights
This year's NLA/NSLA Conference in Lincoln, Nebraska drew librarians from across the state to join in sessions ranging from MARC Edit to the Poetry of the Plains, from Golden Sowers to Blended Learning and much, much more.
One highlight of the conference was the effervescent music of the Prairie Gators, a zydeco band from Omaha. At left is our own Diane Cox kicking up her heals to the music.
OPS librarians were present for the graphic novel pre-conference, and Diane Cox and Beth Eilers both presented excellent sessions at conference.
ALA President Sari Feldman introduced her presidential campaign, "Libraries Transform," with three goals in mind: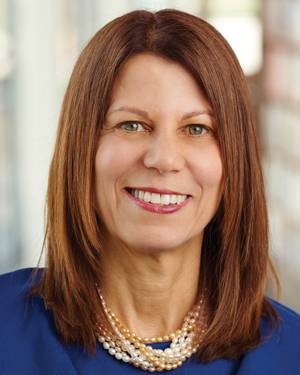 to increase awareness of and support for transforming libraries.

to shift perceptions of libraries and library work from "obsolete" or "nice to have" to essential.

to energize and engage all library workers as well as build external advocates to influence local, state, and national decision makers.
Please visit librariestransform.org, where you'll find downloadable content and information about the trends influencing library transformation.
Elementary TEAM Day at the Joslyn
Get
Your
ART
ON!
Elementary Librarians' TEAM Day
Thursday, October 22
8:30- 11:30 AM
Joslyn Art Museum
8:15 - Atrium entrance open

8:30 – Welcome in Abbott Lecture Hall

8:40-9:10 – Joslyn programs and resources for schools (Laura Huntimer, Director of School Programs & Interactive Media)

Divide into two groups… 35 in each space, then switch:

9:10-9:35 – Art Works: A Place for Curiosity (intro with Tom Simons, Youth & Families Program Manager)

9:35-10 – Self–guided exploration in Joslyn's permanent collection galleries

10:00 -11:30 – Big 6+ Work Groups/Cultural Relevance Article/Annual Report
Please bring your iPad Minis with you for the day. We will have access to wi-fi during our 10:00-11:30 session.
We realize that some of you are scheduled for other activities in your buildings. Please let us know if you are unable to attend – Laura, Courtney, Stacy.
Free Power Searching Webinar from Google!
Power searching is one of those ambiguous terms that has been around the library world for a few years now. Librarians seem to agree that the term refers to the use of web-based search engines for searches that are more direct, advanced, and dynamic than the standard "web search." Google is even offering free courses—including a Massive Open Online Course (MOOC)—on Power Searching!
Regardless of how we define the term, one thing is clear—effective web-searching is not only an essential skill for librarians, it is also an essential skill that we need to be able to teach to our patrons.
On the next episode of AL Live, Thursday, November 12th at 2 PM Eastern, our expert panel will explore the concept of web-searching, both in terms of what it is and how librarians can put it to use.
Tune in for this free streaming video broadcast! You can pre-register here (pre-registration assures you a reminder before the event), or go to www.americanlibrarieslive.org on November 12 at 2:00 p.m. (Eastern) to view.
NETA Session Proposals
A friendly reminder....Session Proposals for the 2016 Spring NETA Conference are NOW being accepted! Click here to submit your session proposal.


One of the strengths of the NETA Conference is its members who are willing to share their expertise. Please don't wait until the last minute to submit your session proposal. We need to adhere to the November 13th deadline in order to begin the review process, and get the session schedule completed and up on the web in a timely manner.
Your Parent Teacher Conferences Suggestions
I always lure (I mean positively reinforce) students & families to the library with some sort of contest or raffle. For example, this fall, I will have students come and visit with me during conferences & share at least one thing that we have been working on with their guardians. Afterwards, I will sign them up for a "family book bag" raffle. I fill a gift bag with fun books, reading accessories, and tip sheets for parents for the winner to take home the following week.
Match the Shelfie to the Selfie. Last year Norris Middle School ran this fun competition with their students and parents during student teacher conferences. Students had to guess which teacher matched their real life bookshelf! Fun, interactive events like this are a great way to get people to pop by for a visit.
Reading Motivation Article
This fabulous article comes from EdWeek Online--Don't Crush Reading Motivation. The article title pretty much says it all.
Here are a few items that we all know, but they are shared very eloquently in this article. This article is not only a great refresher, but it would also be a great one to share with others when you talk about the importance of letting students choose their own selections for reading.
Helping children find a book that is right for them is a tricky proposition.
To become proficient and passionate readers, children need to engage in many different types of reading.
...self-selected books are just as important to children's learning to read as guided or leveled reading. Through self-selected reading, students gain both a sense of independence and greater self-confidence. When their choices are validated—when the book is interesting and they enjoy it—they learn that they can make good decisions on their own. What's more, knowing that they can make wise reading choices can increase their motivation, a key component of independent reading. When a child is motivated to read a book, for whatever reason, this often compensates for any reading difficulties.
It is a continuous circle: If children are motivated to read, they will spend more time reading and become more engaged in reading, which then motivates them to read more. Motivation is vital.
Omaha Public Schools does not discriminate on the basis of race, color, national origin, religion, sex, marital status, sexual orientation, disability, age, genetic information, citizenship status, or economic status in its programs, activities and employment and provides equal access to the Boy Scouts and other designated youth groups. The following individual has been designated to address inquiries regarding the non-discrimination policies: Superintendent of Schools, 3215 Cuming Street, Omaha, NE 68131 (402-557-2001).
Las Escuelas Públicas de Omaha no discriminan basados en la raza, color, origen nacional, religión, sexo, estado civil, orientación sexual, discapacidad , edad, información genética, estado de ciudadanía, o estado económico, en sus programas, actividades y empleo, y provee acceso equitativo a los "Boy Scouts" y a otros grupos juveniles designados. La siguiente persona ha sido designada para atender estas inquietudes referentes a las pólizas de no discriminación: El Superintendente de las Escuelas, 3215 Cuming Street, Omaha, NE 68131 (402-557-2001).