Skip to main content
It looks like you're using Internet Explorer 11 or older. This website works best with modern browsers such as the latest versions of Chrome, Firefox, Safari, and Edge. If you continue with this browser, you may see unexpected results.
Assignment and Rubric
OBJECTIVE: To write a persuasive research paper exploring an inspirational activist or reformer from history, living or dead. Convince the reader that they made a positive impact on the world.
Resources
Access the following resources through Clever
Resources for Inspirational Activists
In Britannica, search people known for activism : https://www.britannica.com/biographies/history/activism
In Biography Reference Center, search "activists"
Note that Explora and Gale in Context (High School) have more information than the previous two resources.
Resource for Citation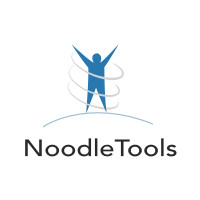 Tips for Using NoodleTools on Your iPad
To add a database as a tab in Safari, touch on the icon with two fingers.
Citing from Britiannica to NoodleTools
Copy MLA Citation from Brittanica
Then
In NoodleTools Click New Source (They can click database--it doesn't matter)
Paste manually
Hoe to Create a Split Screen on Your iPad
Use two apps at the same time with Split View
With Split View, you can use two apps at the same time. For example, you can view photos while you compose an email. Or look at a location in Maps while you search for vacation ideas in Safari.
How to use Split View:
Open an app.
Swipe up from the bottom of the screen to open the Dock.
On the Dock, touch and hold the second app that you want to open, then drag it off the dock to the left or right edge of the screen.
How to adjust Split View:
To give the apps equal space on the screen, drag the app divider to the center of the screen.
To turn a Split View into a Slide Over, swipe down from the top of the app.
To close Split View, drag the app divider over the app that you want to close.
Learn how to use Split View in Safari to see two websites at the same time on your iPad.
Turnitin Directions and Troubleshooting
Omaha Public Schools does not discriminate on the basis of race, color, national origin, religion, sex, marital status, sexual orientation, disability, age, genetic information, citizenship status, or economic status in its programs, activities and employment and provides equal access to the Boy Scouts and other designated youth groups. The following individual has been designated to address inquiries regarding the non-discrimination policies: Superintendent of Schools, 3215 Cuming Street, Omaha, NE 68131 (531-299-9822).
Las Escuelas Públicas de Omaha no discriminan basados en la raza, color, origen nacional, religión, sexo, estado civil, orientación sexual, discapacidad , edad, información genética, estado de ciudadanía, o estado económico, en sus programas, actividades y empleo, y provee acceso equitativo a los "Boy Scouts" y a otros grupos juveniles designados. La siguiente persona ha sido designada para atender estas inquietudes referentes a las pólizas de no discriminación: El Superintendente de las Escuelas, 3215 Cuming Street, Omaha, NE 68131 (531-299-9822).