Skip to main content
It looks like you're using Internet Explorer 11 or older. This website works best with modern browsers such as the latest versions of Chrome, Firefox, Safari, and Edge. If you continue with this browser, you may see unexpected results.
Announcements
Secondary Team Meeting Wednesday October 18th 12:00-3:00 in Library Services @ TAC
New Teacher Meeting Wednesday October 18th 4:45 in Library Services @ TAC
iPads for Your Library!! Click here for application and details!
P.S. If you are doing anything for Digital Citizenship week (Oct 16-20) in your library, let me know! And, send me a picture if possible. I feel like I should have known it was DigCit week before today, my apologies. (Courtney)
Strategies for Teaching Students Who Challenge Us
Strategies for Teaching the Students Who Challenge Us
Jeffrey Benson has worked in almost every school context, as a teacher and administrator. He is currently a consultant and author of the ASCD books Hanging In: Strategies for Teaching the Students Who Challenge Us Most and Ten Steps to Managing Change In Schools: How do we take initiatives from goals to actions? Host Chaunte Garrett is the chief academic officer for Rocky Mount Preparatory Schools, an education consultant, and an ASCD Emerging Leader.
Classroom Management Articles by Harry K. Wong and Rosemary Wong – All FREE here!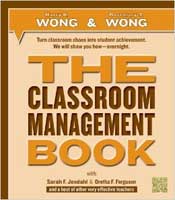 The internationally known and sought after classroom management gurus, authors of the bestselling First Days of School and THE Classroom Management Book, Harry & Rosemary Wong share all 15 years of their timeless Effective Teaching articles, written exclusively for Teachers.Net Gazette, right here in one place for easy access.
Who Ya Gonna Call...or Email?
The fastest way to get your questions answered is to contact the right person!
Technology Training/Support
Debra Bordenkecher

531-299-9841: Handles training needs of classified staff (including paraprofessionals)
Hardware issues should be handled by your building assigned technologist. If this person is not in the building, call or email the Help Desk 531-299-0300
PBS Halloween Resources
Why Does the Moon Turn Red?
Grades: PreK-3
Your students can discover why the moon turns red during a total lunar eclipse (and no, it's not because of ghosts!) in this Ready Jet Go! clip. Discover More
Halloween Spooky Science Special: Sid the Science Kid
Grades: PreK-1
In these Halloween segments from Sid the Science Kid, kids learn that bats are helpful creatures that catch mosquitoes, spiders are expert web builders, and cats have fantastic leaping abilities. They also learn that skeletons help hold up our bodies, and slime can be a solid or a liquid depending on its composition. Discover More
Halloween
Grades: 2-6
Halloween traditions go back thousands of years! Learn about the history of the ghoulish holiday with your kids. Discover More
Why I'm Scared of Spiders: It's Okay to Be Smart
Grades: 6-12
I'm scared of spiders. I'm not afraid to admit it. I love them in a scientific sense, or from a "let me look at you from way over here" sense, but that's as close as I get. Here's a look at the science of why some of us are afraid of spiders, snakes, roaches, and other creepy crawlies. Did I evolve to be this way, or did I learn to be afraid of them? It seems to be an open question… Discover More
NEA--Halloween Resources
Halloween Lessons, Activities & Resources, Grades K-5 Help your class explore Halloween history, have fun with pumpkins, and more.
Lesson Plans for Oct/Nov--Not Halloween or Thanksgiving Related
If you are not teaching lessons with Halloween or Thanksgiving as their basis in October or November, consider the following:
Bats or Owls and/or other Nocturnal Animals
Life Cyle of a Pumpkin, an Apple, or an Acorn
Why leaves change colors
What happens on a farm at harvest time
OverDrive
If you haven't looked to see what is new in OverDrive recently, you should check it out! Some of the latest and greatest titles have been added in addition to more audiobooks at the elementary level.
You will also start seeing the OverDrive books showing up in your catalogs, level specific (elementary, middle & high), as we are now able to add MARC records to our new cataloging system,
Let Stacy know if you have a title or series or subject you would like to see added! Not sure how to use OverDrive with your students, let us know, and we would be happy to help you out.
Hi/Low Fiction
Darby Creek titles are a good choice for students in middle and high school who are not yet reading on grade level. The subject matter is YA appropriate while the reading level is typically around 4th grade. Below are a couple examples of the titles published in 2017. Find them in Titlewave
Labyrinth

by

ISBN: 9781512439878

Publication Date: 2017-10-01

"SuprSolvr is excited to test a virtual reality game set in a mechanical labyrinth, though she wishes she wasn't saddled with a partner. But they must work together to win--or risk being trapped the game forever."

Graffiti

by

ISBN: 9781512427677

Publication Date: 2017-04-01

"Legend has it that couples who paint their names on the bridge at midnight will stay together forever. Now, couples are having freak accidents after breaking up. Can Lucia get to the bottom of it before someone gets hurt?"

Life, Loss, and Lemonade

by

ISBN: 9781467785914

Publication Date: 2017-04-01

As freshman year winds down, April has a lot to look forward to, including getting her driving permit and spending the summer with her quirky almost-boyfriend, Leo. But she also knows her grandmother, Gaga, doesn't have much time left. On top of that, her closest friend, Sophie, is moving away. April struggles to make sense of everything. Does it matter if you stay positive while losing a loved one to cancer? What do you do when you're caught between friends keeping secrets? How do you know whether an important decision is the right one? Most importantly, what would Gaga say to do when life hands you lemons?

The Clutch

by

ISBN: 9781512439809

Publication Date: 2017-09-01

"In his first game as quarterback, Jordan let loose one of the most spectacular passes the school had ever seen. But Jordan's not sure if he wants to play again. Will he be able to live up to the hype?"
SLJ--Teaching Empathy and Mindfulness
Chances are, if you're an educator or school media specialist, you've learned many techniques for combating hateful and bullying behavior in school. One method in particular has stepped to the forefront of these educational tactics: social emotional learning, or SEL. But what is it?
Social emotional learning can be described as the development of skills that help children cope and thrive, socially and emotionally. It fosters empathy, understanding, and resilience and offers a way for educators and librarians to teach children and teens how to relate positively to one another. Part of the mission of SEL techniques is to get beyond simplistic understandings of victims and bullies.
As adults, we all have some preconceived notions about why people participate in bullying. It's important to remember that bullying is a behavior, not a descriptor. Librarians and teachers may want to start by reading Verywell's "10 Common Myths and Misconceptions About Bullying."
In recognition of October being National Bullying Prevention Month, we offer the following tools addressing SEL basics; tips for teens, parents, and educators; signs of a healthy friendship; and more.
Resources include videos, games that explore emotions, antibullying and SEL online resources, social media support, and empathy through books.
AntiDefamation League Bullying and Cyberbullying Resources
Types of Resources Included:
Bullying and Cyberbullying Statistics and Statutes
Resources for Educators and Administrators
Resources for Students
Resources for Families and Caregivers
What Bullying Is and Is Not Topic Summary
Bullying is a phrase we hear regularly and often: in the media, on TV shows and movies, in schools and in conversations among both adults and children. Parents, students and schools are rightfully worried about bullying. It is a problem and cause for concern but may not be as widespread as many think because the term "bullying" is often used as an umbrella to describe all kinds of mean behavior—from a rude comment to a conflict between two people to a one-time physical altercation. In the U.S., 22% of students age 12-18 report being bullied at school and 28% of young people will experience cyberbullying over the course of their lifetime.
Bullying is defined as follows:
The repeated actions or threats of action directed toward a person by one or more people who have or are perceived to have more power or status than their target in order to cause fear, distress or harm. Bullying can be physical, verbal, psychological or any combination of these three.
Here's a definition to use for younger, elementary age children:
When a person or a group behaves in ways—on purpose and over and over—that make someone feel hurt, afraid or embarrassed.
It is important to distinguish bullying from other unkind, mean and harmful behavior. Calling someone a name or pushing someone once, being rude or having an argument with someone is not bullying. Of course, these behaviors should be addressed but may have different consequences and interventions, which is why the distinction is critical. To be defined as bullying, all three components must be present: (1) repeated actions or threats, (2) a power imbalance and (3) intention to cause harm. If bullying is identified correctly, there are various ways to address it.
Omaha Public Schools does not discriminate on the basis of race, color, national origin, religion, sex, marital status, sexual orientation, disability, age, genetic information, citizenship status, or economic status in its programs, activities and employment and provides equal access to the Boy Scouts and other designated youth groups. The following individual has been designated to address inquiries regarding the non-discrimination policies: Superintendent of Schools, 3215 Cuming Street, Omaha, NE 68131 (402-557-2001).
Las Escuelas Públicas de Omaha no discriminan basados en la raza, color, origen nacional, religión, sexo, estado civil, orientación sexual, discapacidad , edad, información genética, estado de ciudadanía, o estado económico, en sus programas, actividades y empleo, y provee acceso equitativo a los "Boy Scouts" y a otros grupos juveniles designados. La siguiente persona ha sido designada para atender estas inquietudes referentes a las pólizas de no discriminación: El Superintendente de las Escuelas, 3215 Cuming Street, Omaha, NE 68131 (402-557-2001).