Skip to Main Content
Book Requests
You may fulfill STAFF requests for books between schools, but, at this time, you should not be fulfilling student requests between schools.
Announcements
November 3-4 Building-based professional development
November 10 New librarians' meeting 4:45-6:15 PM
November 25-27 Thanksgiving recess
Dec. 14- Jan. 1 Winter recess
Visits: I would love to have you invite me into your space virtually. Here's how:
Use the scheduling assistant in Teams to check my availability
Send me a calendar invite
Call me in to the class or send me a join link.
Do not do anything special outside of having your Teams meeting on. I may not see what you are doing, but I can listen.
Fun Frights!
Could Halloween get any scarier? Weather permitting, I plan to devise a contactless candy chute for the neighbor trick or treaters! If I don't get any kids, I plan to curl up with a good read.
I've started The Near Witch by V. E. Schwab, and here is an excerpt from the first page.
"Everything seems different at night. Defined. Beyond the window is a world full of shadows, all pressed together in harsh relief, somehow sharper than they ever were in daylight.
Sound seem sharper, too, at night. A whistle. A crack. A child's whisper."
Ooh, I can hardly wait!
Blended Learning Opportunities
The IMS department is excited to offer the below listing of Blended Learning Trainings. Training sessions offered in the link below are offered to all
OPS certified staff
with a focus on increasing skills towards blended learning strategies. There are a variety of modes for your learning: on-demand, live, and Q&A sessions to meet your needs. Presenters include OPS Technology Trainers, OPS Apple Trainers, and Common Sense Education Lead Teacher.
Save this email or bookmark the Smore below, for quick access to the links for joining live sessions.
No registration is required unless indicated in the session details.
Celebrate Picture Books
This tip comes from Elizabeth Messina at Catlin Elementary:
Celebrate Picture Books - The web site pairs a review of a picture book with each day's designated holiday. You can click on the calendar to see what holiday there is for any day and a fun suggest book with some activities. .
Whether you are observing a daily, week-long, or month-long holiday, this site posts a review of a picture book appropriate for that celebration and providing an activity complete with directions, a supply list, and printable templates to enhance each reading experience.
You'll find hundreds of amazing picture books in the archives that you can access through the calendar as well as the archive list in the sidebar. There you'll also find links to the crafts, printable puzzles, and other activities that accompany each review.
Happy Root Vegetable Month!
Great EL Resources
Colorín Colorado is a national multimedia project that offers a wealth of bilingual, research-based information, activities, and advice for educators and families of English language learners (ELLs). Colorín Colorado is an educational service of WETA, the flagship public broadcasting station in the nation's capital, and receives major funding from the American Federation of Teachers and National Education Association. © Copyright 2015 WETA Public Broadcasting.
Library Big Read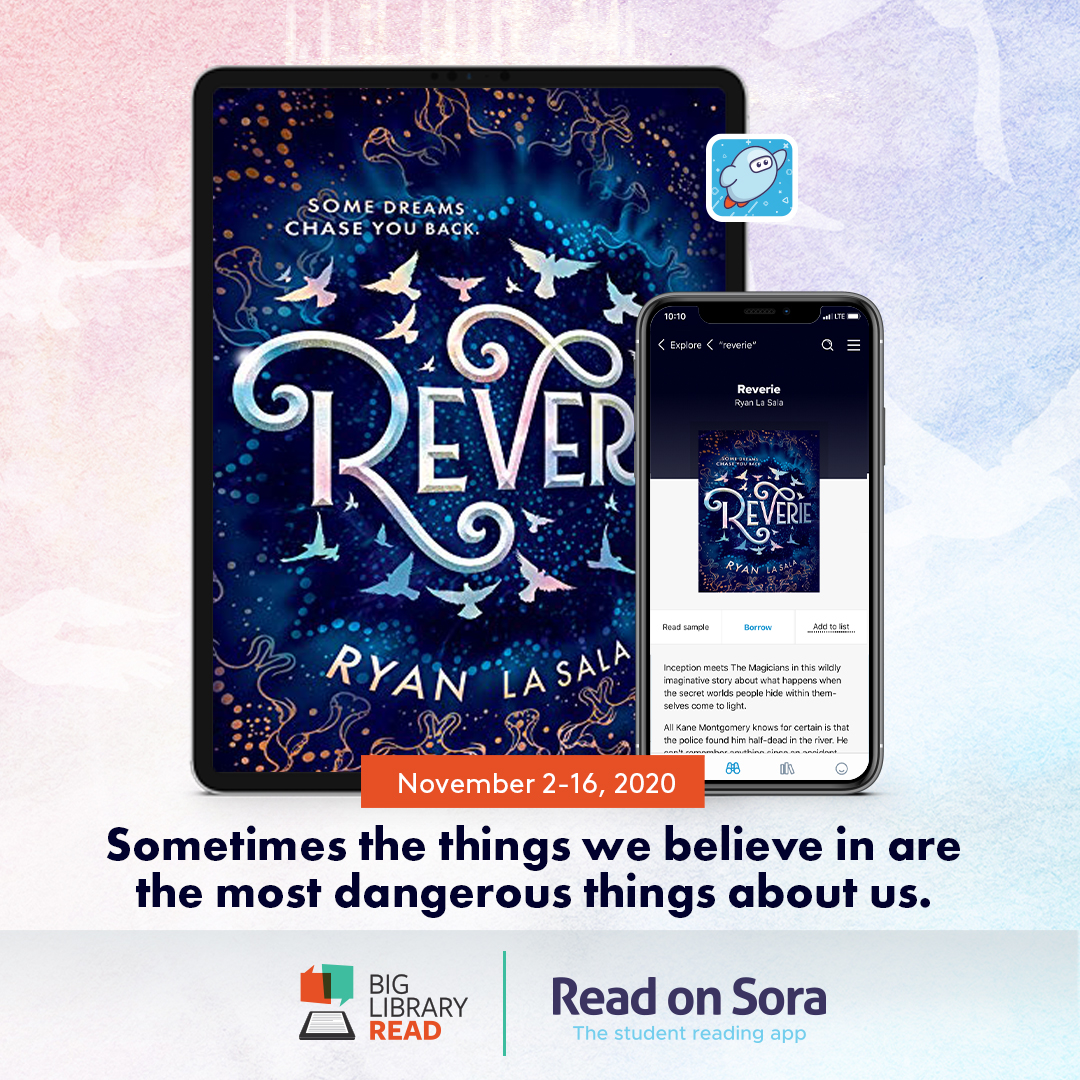 Culture Shifts: Let's Talk
This past Saturday, I attended the SLJ Summit: Culture Shift. It was all about reimagining our schools after the events of the past year--COVID, George Floyd, ongoing immigration issues, etc. What a powerful conference! I was especially inspired by K.C. Boyd and James McBride, but there were so many wonderful opportunities to listen, to connect, and to share. And then, my department meeting was a presentation by the OPS Director of Equity and Diversity, Barry Thomas, who reinforced all that I heard on Saturday.
In revisiting these resources this afternoon, I found myself back to a familiar web resource, Teaching Tolerance. What a rich resource!. I have linked their guide entitled, Let's Talk! Facilitating Critical Conversations with Students, a guide for educators working to facilitate student conversations about critical topics like identity, discrimination and inequality. This pairs well with the groundwork laid by our secondary level September C-Day speaker, Julia Torres.
News Literacy Infographics and Resources
The News Literacy Project, a nonpartisan national education nonprofit, provides programs and resources for educators and the public to teach, learn and share the abilities needed to be smart, active consumers of news and information and equal and engaged participants in a democracy.
Check out the infographic, or go directly to their site for more great educator resources.
Vote!
Welcome to PebbleGo Vote!
PebbleGo Vote is a free election-season resource where K-5 students can research the presidential candidates, learn about democracy, and cast their ballot for the candidate of their choice. Your students can participate in a national vote or a school-wide vote depending on your preference!
From October 1 to November 15, students and teachers have free access to all election-related articles on PebbleGo and PebbleGo Next, including biographies of candidates Donald Trump and Joe Biden.
Omaha Public Schools does not discriminate on the basis of race, color, national origin, religion, sex, marital status, sexual orientation, disability, age, genetic information, citizenship status, or economic status in its programs, activities and employment and provides equal access to the Boy Scouts and other designated youth groups. The following individual has been designated to address inquiries regarding the non-discrimination policies: Superintendent of Schools, 3215 Cuming Street, Omaha, NE 68131 (531-299-9822).
Las Escuelas Públicas de Omaha no discriminan basados en la raza, color, origen nacional, religión, sexo, estado civil, orientación sexual, discapacidad , edad, información genética, estado de ciudadanía, o estado económico, en sus programas, actividades y empleo, y provee acceso equitativo a los "Boy Scouts" y a otros grupos juveniles designados. La siguiente persona ha sido designada para atender estas inquietudes referentes a las pólizas de no discriminación: El Superintendente de las Escuelas, 3215 Cuming Street, Omaha, NE 68131 (531-299-9822).