Skip to Main Content
Covid-19 Vaccine Information You Can Trust
With misinformation swirling though social media, it may be difficult and somewhat scary to know whom to trust. Check out this page for reliable sources and fact-checking strategies.
Covid Vaccine Viral Rumor Rundowns
NO: Two people who took the Pfizer COVID-19 vaccine during a trial did not die as a result of the injections. YES: The two trial participants died from other causes (one from a heart attack about two months after the second dose, and another from "baseline obesity and pre-existing arteriosclerosis," or hardening of the arteries).

Note: According to the PolitiFact fact-check linked above, a total of six of the 43,448 people who participated in Pfizer's COVID-19 vaccine trial died, including the two mentioned above and four participants who were given a placebo. None of the deaths has been attributed to the vaccine.
NO: There is no microchip in the COVID-19 vaccine. YES: The video in this Facebook post includes out-of-context clips of an interview — originally broadcast on the Christian Broadcasting Network talk show The 700 Club on May 22 — with Jay Walker of ApiJect Systems Corp., a medical technology company. YES: In the interview, Walker described an emergency tracking feature on the exterior of a syringe the company developed with government backing to expedite delivery of the COVID-19 vaccine. NO: The optional Radio Frequency Identification (RFID) chip on the syringes would not track patients' personal location. YES: It is designed to track vaccine expiration and the location of delivery, and to combat counterfeiting of the vaccine. YES: The headline on the original story on The 700 Club website is also misleading. YES: This same video clip has been used to spread misinformation about the COVID-19 vaccine before.

Note: Baseless claims about injectable microchips are common in anti-vaccination propaganda and "New World Order" conspiracy theories.
NO: There is no evidence connecting leukemia in children with the trace amounts of formaldehyde in vaccines. YES: Formaldehyde is an organic compound that occurs naturally in the human body. NO: Neither the Pfizer nor the Moderna COVID-19 vaccine contains a preservative. YES: False claims about formaldehyde in vaccines have circulated for years and resurfaced as COVID-19 vaccines were in development.
Resources to Trust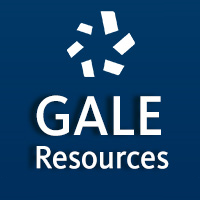 Click on the images above to view resources from our databases.
Click on the link above to find vaccine information from Nebraska
Racism is a public health crisis. In the age of COVID-19, we've witnessed this firsthand as Black people perish at disproportionate rates - and it's not by coincidence. Medical ethicist and award-winning writer Harriet Washington illuminates the design of the systemic and medical racism at the root of it all.
Misinformation and How to Spot It
Vaccine hoaxes are rampant on social media. Here's how to spot them
Fact Checking Resources
Check out additional resources on the Library's Fact or Fiction Page.
The MediaWise Teen Fact-Checking Network (TFCN) publishes daily fact-checks for teenagers, by teenagers. The program is a verified signatory of the International Fact-Checking Network's code of principles.
In 2020, the TFCN is focused on fact-checking social media content related to the novel coronavirus. Our team of teen fact-checkers — reporting from more than a dozen states in the U.S. — has published more than 50 fact-checks related to COVID-19 as of May 7.
TFCN fact-checks are unique in that they both debunk misinformation and teach the audience media literacy skills so they can fact-check on their own. On average, 86% of respondents polled on the MediaWise Instagram account recently reported they were more likely to fact-check on their own after watching a TFCN fact-check story.
Follow @MediaWise on Twitter, Instagram, TikTok, Facebook and YouTube to see new fact-checks posted daily and learn how you can apply to be part of this program.
Source: CommonSense Media (sign in with Clever)
Omaha Public Schools does not discriminate on the basis of race, color, national origin, religion, sex, marital status, sexual orientation, disability, age, genetic information, citizenship status, or economic status in its programs, activities and employment and provides equal access to the Boy Scouts and other designated youth groups. The following individual has been designated to address inquiries regarding the non-discrimination policies: Superintendent of Schools, 3215 Cuming Street, Omaha, NE 68131 (531-299-9822).
Las Escuelas Públicas de Omaha no discriminan basados en la raza, color, origen nacional, religión, sexo, estado civil, orientación sexual, discapacidad , edad, información genética, estado de ciudadanía, o estado económico, en sus programas, actividades y empleo, y provee acceso equitativo a los "Boy Scouts" y a otros grupos juveniles designados. La siguiente persona ha sido designada para atender estas inquietudes referentes a las pólizas de no discriminación: El Superintendente de las Escuelas, 3215 Cuming Street, Omaha, NE 68131 (531-299-9822).